As the war in the Middle East has become inflamed, the world feels the pain and suffering of the region. The way people make sense of the situation varies based on world views, politics and lived experiences. A sense of being divided is not a
new phenomenon for Americans, as many have felt marginalized and "othered" within their own families due to our own domestic politics and religious beliefs. But there can still be a lot of upset, walking on eggshells, grief, and fear that we
hold. The desire to seek support and support others is human, so it can be especially difficult when we're not sure how to interact with others who don't share our opinions and experiences. The capacity to maintain emotional safety and hold space for the views of others becomes challenging when we as humans don't feel emotionally safe.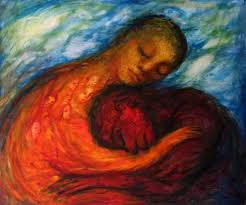 Here are some guidelines to help create an internal sense of safety and make space for those who feel differently in any aspect of your life. These guidelines were developed by Halina Brooke, LMHC, for therapists and were adapted to fit the larger context of holding space for differences in general.
 Allow the other person to make their disclosures and don't pressure yourself to disclose your views. Instead, make a decision based on the context of your relationship and your own sense of safety. (In DBT, we teach to first decide what your priorities for the relationship are). You can read the room, consider what you want to share, and prioritize your emotional and physical safety.
 Express empathy (if you have it) for the pain others are experiencing. Feeling for their pain doesn't mean you agree with them, it just allows you both to be human and caring with one another.
 Consider naming you  process, not necessarily your views. Consider sharing that you are or are not part of one of the marginalized groups who are suffering right now.
 Consider describing how the current context, has created a cocoon of pain and suffering that is thick and difficult to distill down to anything simple. You might disclose that you are trying to understand and take in the tremendous losses on all sides.
 Consider sharing your intention to hold space for big thoughts and passionate feelings – both alike and different from yours – and invite them to honor the fear that may be present for both of you.
 Encourage the use of descriptive language. You can interrupt judgmental language and ask how speakers are defining the labels they use.
 Go back to the relationship. If you have solid rapport and the person has the capacity to be relationally mindful and hold/validate your fear, consider sharing your fear and validating theirs.
 Go back to the relationship. If the person doesn't seem to have the capacity to be relationally mindful and to hold/validate your fear, consider sharing that healthy relationships have ruptures/repairs and that you trust them to make the best choices for themselves as you trust yourself to make choices for yourself.
 Consider sharing that, as humans, we are always sensing what is safe and what is dangerous "Are you with me? Do you get me?" If possible, express your desire to make this person feel safe with you.
 Honor what feels "too big "for you right now based on your nervous system and lived experiences and don't pressure yourself to engage when you don't have the emotional resources or safety.
When you're ready and resourced enough to have a conversation about difficult world events – and the strong feelings and voices that go along with that – we hope these tips will help you maintain your balance and your relationships. Meantime, we offer our support to you in navigating these difficult times.