Monica Lamie - MHC Extern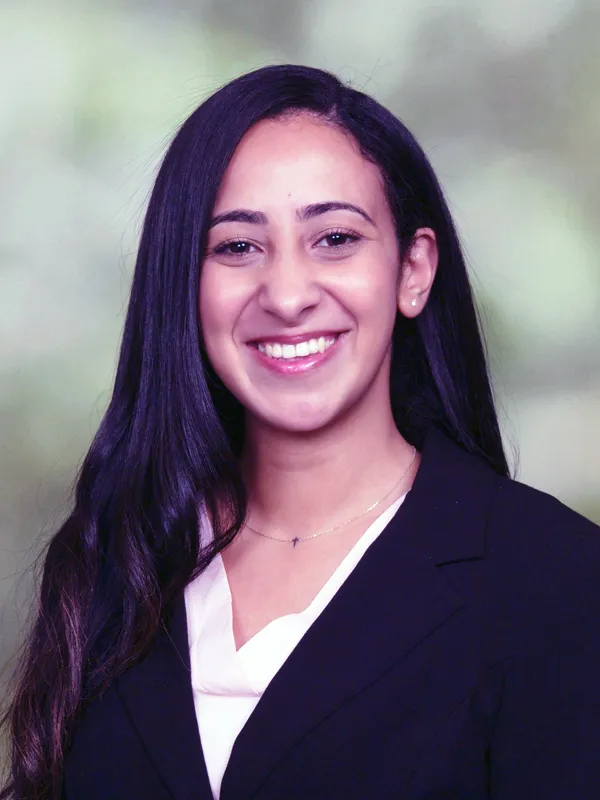 Thank you for taking the time to learn more about me! I know that the decision to seek support can be scary and challenging, so I commend you for taking the first step. I also understand that beginning or returning to therapy and finding a therapist who can connect with you may bring up some questions and concerns such as Will I be understood? Will they understand my unique family dynamics and upbringing? Will they truly get it? Can they help me? I am here to tell you that you are not alone in asking these very valid questions. For that very reason, my first goal in counseling is to welcome you into a safe and non-judgmental environment where you can feel seen, heard, and understood. I take a strengths-based approach to build upon the resiliency that you already have and collaborate on creating goals that are realistic and meaningful to you. It is an honor to be a part of your journey towards growth and to help you navigate the many stressors that come along in life. 
I love to work with adult individuals, adolescents, couples, and families to create more safety and awareness within their lives and relationships. I enjoy helping my clients understand their patterns, identify where they feel stuck, and address important issues such as relational difficulties, depression, stress and anxiety management, communication, grief and loss, spirituality, racial and cultural related struggles, self-identity, navigating life transitions and more. My approach to counseling is collaborative, warm, and highly individualized to fit the unique needs of you and your family. It is important to me that all aspects of your experience are honored and integrated in therapy. I welcome the chance to get to know your story and incorporate your strengths, your cultural and individual values, and your unique personality in this therapeutic process.
I have received training in several highly effective theoretical models, including the Gottman method, Cognitive Behavioral Therapy (CBT), and Emotionally-Focused Therapy (EFT), all of which have been scientifically proven to benefit couples, families, and individuals. Most importantly, I strive to meet you where you are now, and join you on this path of self-exploration, change, and growth.
I look forward to getting to know you and beginning this journey together!
My goal is to help individuals, couples, and families manage their relationship difficulties, anxiety, depression, and life choices and stressors, in general. I want to help you develop healthy boundaries, communicate effectively, and break out of patterns you may find yourself stuck in. I have a warm approach and will connect with you by meeting you where you are and providing an empathic and open-minded environment. I specialize in working with couples and families to help them build closer and healthier relationships. I also work with individuals to help them cope with life's challenges so they can feel better.  
My purpose as your therapist is to hear you and learn about you and your experiences and perspective. I embrace clients of all different backgrounds including age, sexuality, gender, race, ethnicity, and culture. Please know that you can be comfortable with me. I welcome client's feedback and seek to adjust my approach to fit you well. We will establish goals together to ensure we are moving in a path that is right for you.
I am currently pursuing my master's degree in marriage and family therapy. My supervisor here at TBCRP is Dr. Jeanne Peterson, who is extensively trained and is guiding me through my professional development. I hope this helps you to learn a little more about me and determine whether I'm a good fit for your needs. 
Depression: Depression is very common and can often affect all other areas of life. When depression creeps into our life, it is very easy to slip into "survival mode" where we try to fulfill our responsibilities through the pain. Even daily tasks can be very energy-consuming and heavy. I would love to help you navigate the symptoms of depression and create awareness in areas of your life that might be contributing to this issue. I know it might seem difficult to envision change when you are experiencing deep pain, but through awareness and building healthy positive coping skills, I believe that you can make profound changes and lead a fulfilling life.
Anxiety and stress management: If you are struggling with an overwhelming sense of fear about your life or future, it can block you from experiencing positive moments and events. I want you to know that you are not alone and that you can and will gain control over those paralyzing fears. Together, we will work to better understand what could be triggering your anxiety and create healthy coping mechanisms to address it. Through this therapeutic process, I would like to support you to regain control over your fears and to build your self-esteem and your confidence in yourself.
Navigating life transitions: Life transitions are usually a challenging time; we can find ourselves struggling with which direction to take and choices can become quite overwhelming. Whether it is moving across locations, starting over in a new place, deciding what to do after a degree, career shifts, breakups, or having a new family structure, I am here to help you untangle some of the conflicting or unsettling emotions you might be feeling and reduce your sense of overwhelm about this life transition. Together, we will work on exploring this area of change, and help you gain clarity and direction that best aligns with your values and goals.
Couples/Relational distress: Relationships are a significant area in our life. They can be a source of comfort, joy, and security but also a source of conflict, pain, and insecurity. As humans, we desire to be connected, seen, understood, and accepted within our close relationships, but we often find that within those relationships, we suffer from a lack of understanding and communication and can feel distant from those closest to us. I want to welcome you and your partner or family into a safe and non-judgmental space that helps you explore areas where you get stuck, improves your communication, explores past emotional wounds, and helps you better communicate your needs while creating a deeper foundation of understanding and safety within your relationship.
Immigration stressors and racial/cultural identity: There are many struggles that come with leaving a home and a life that is all you are familiar with and coming into a new culture and society. Immigrant families face many challenges including but not limited to the experience of trauma, financial stress, language barriers, discrimination, limited access to the health care system, and many others. There are often also struggles within the individual and the family when it comes to racial and cultural identity and navigating self-identity with regards to cultural values and ideas. I would love to support you as you navigate the many stressors that come with immigration and exploring your cultural/racial identity. I am intentional about practicing cultural humility and sensitivity as we approach those issues.
Monica Lamie has a background in working with adults, children, youth, and their families and with navigating a variety of life transitions and psychological difficulties. She previously worked at Florida State University's multi-disciplinary center where she assisted with a variety of assessments, as well as Florida State University's Children Learning Clinic (CLC). She worked previously at the Underground Clinic with adults and assisted them in dealing with issues such as depression, anxiety, navigating parenting roles, cultural and racial identity, and PTSD. She has conducted group therapy that focused on creating healthy relationships, communication, and self-esteem, as well as dealing with anxiety and unhealthy relationships.
Monica is completing her final year of a Masters' degree in Rehabilitation and Mental Health Counseling with a focus on Marriage and Family Therapy at the University of South Florida. She serves as a mentor for fellow graduate students. She is a recipient of the American Association for Marriage and Family Therapy (AAMFT)'s minority fellowship program where she receives specialized training in a variety of evidence-based treatments in individual, couples' and family therapy, multi-cultural competency, and working with underserved and minority populations. She speaks Arabic fluently and offers counseling services in both Arabic and English. 
Monica works under the supervision of Dr. Jeanne Peterson, and offers services at an affordable rate for individuals, couples, and families.