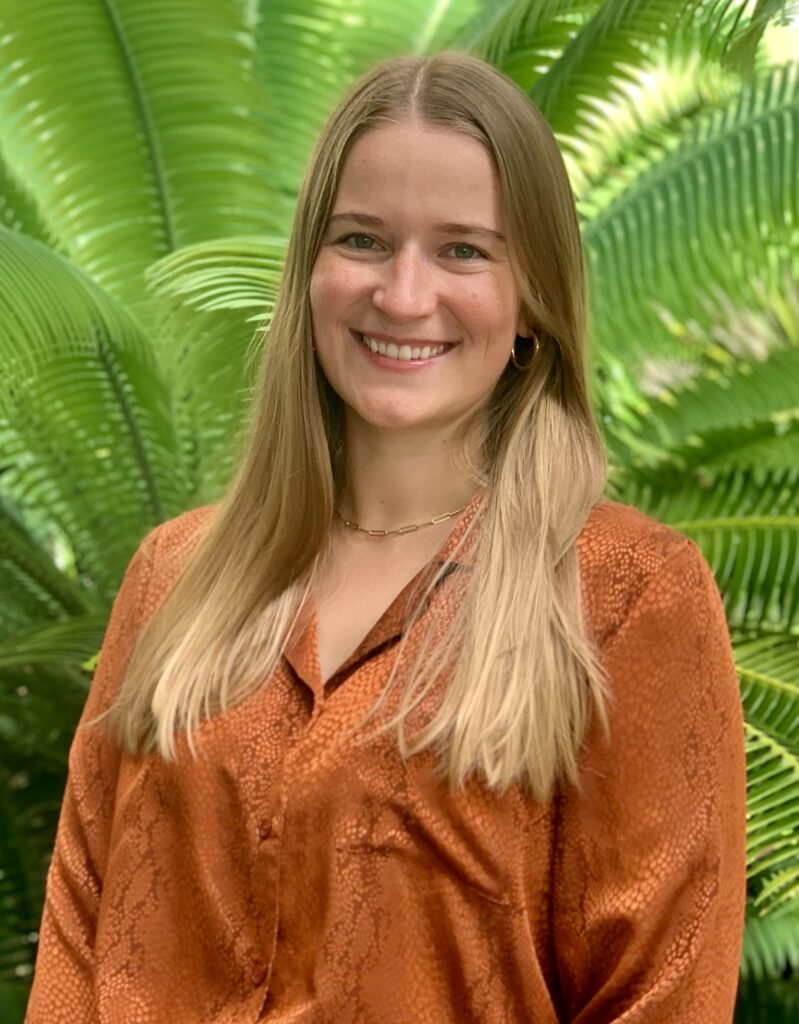 Welcome! The importance of finding a therapist who you feel that you can truly be yourself with cannot be understated. I believe all clients deserve to have this sense of safety in therapy, whether it be with me or someone else. Maybe it hasn't been safe in a variety of ways in your life and you've been hurt along the way – and those hurts can stay with you and manifest in a myriad of ways (anxiety, panic, self-sabotage, self-doubt, addiction). I am a therapist who believes that the beliefs you hold about yourself and your expectations of the world show up in all parts of your life, and therefore are incredibly important to uncover and heal. I work to collaboratively understand my clients, expand and welcome your emotional experience, and build tolerance of feelings that may have previously felt too painful to face alone. I believe that complicated, heavy emotions like numbness, shame, guilt, grief, or fear serve important functions for us and direct our attention to where we still need healing and care. If you've been navigating those feelings in ways that are no longer working quite as well (through escaping, doom scrolling, perfectionism, substances, etc.), I can help you find new ways to acknowledge and respond to your feelings, instead of feeling controlled or trapped by them.
I specialize in working with individuals on issues surrounding trauma and relationship challenges, such as boundary difficulties, body empowerment, and people pleasing, but I also enjoy working with couples who are trying to resolve communication issues and relational strain. I believe that the issues we struggle with individually often play out in our relationships and seek to help my clients identify and address unmet needs and challenging patterns that continue to resurface time and time again. I am currently accepting new clients and I'd love to meet you to see if we would be a good fit.
Trauma: Sometimes painful experiences we have faced in the past have a way of making the present moment seem very intense and scary. They can cause our internal alarm to go off in the present when really, there is no fire. Opposingly, sometimes trauma causes us to shut down or feel numb, cutting us off from our relationship with our bodies, others, or our emotions all together. Additionally, shame and guilt often accompany traumatic experiences, and are essential to give voice to in order to leave behind. Our work would shift between the present (how the pain is manifesting and creating familiar cycles) and the past (the origin of the wound), in order to learn how to respond in ways that create new possibilities for you.  As a trauma-informed therapist, the autonomy and safety of my clients is the most important component in working through past wounds.
Couples/Relational Issues: Intimacy can be one of the greatest sources of joy, and also of pain. Romantic relationships tend to activate our early emotional coping patterns, whether that looks like shutting down, pulling away, lashing out, or desperate pursuit. The good news is the greatest healing can occur in our relationships in these moments of emotional activation when working with a therapist. Couples therapy can be pivotal for couples struggling with infidelity, codependency, expression of needs/wants, family of origin differences, or for those who simply want to examine why they bicker about who cooks the eggs every morning (hint: it's probably not about the eggs). Couples therapy is not always easy, but it can be transformative in healing old patterns and shifting dynamics in a way that respects both partners' values.
Gender Dynamics: No matter your gender or sexual identity, we have all been affected by gender socialization. What it means to be a "man," "woman," or not to fit in to either category has notable charge, including internalized pressures and obligations that are hard to escape (especially when they're happening under our conscious awareness-!). This may be present as: discomfort being vulnerable with your partner, dismissing your needs and prioritizing the needs of others, body dysmorphia, leaning into a gender role in a way that feels inauthentic to you, or questioning how well the labels or sexual orientation assigned to you at birth fit anymore. Our work together will involve unpacking how you see yourself and others, welcoming all feelings relating to your gender and sexuality, and working through any tension that inhibits authentic expression.
Difficulties with Emotional Regulation: When life gets overwhelming or feelings bubble up and explode, it can be tempting to cope with those feelings by whatever means necessary – and sometimes that's what's needed to get through. If those coping strategies are no longer working as well or if you're experiencing negative consequences from them, it may be time to examine it deeper. This might take the form of drinking, drug use, caffeine, nicotine, sexual behaviors, shopping, or eating (binging or restricting). Whether you've been trying to decrease any of these coping strategies or you're feeling curious about what your life might look like if you adjusted/stopped, it could be worth exploring in therapy. To address these concerns, I take a holistic, harm-reduction, attachment-based, and individually-tailored approach. 
I have a doctoral degree in applied clinical psychology (PsyD) from the University of Denver, an APA accredited program. I also received my Master's degree in clinical psychology from the University of Denver in 2020. I have been providing therapy for 6+ years, have extensive training in behavioral, psychodynamic, emotionally-focused, and trauma-informed approaches, and have pursued generalist training to support my clients across a broad range of issues. I enjoy working with individuals (short and long term), couples, and groups.
Areas of focus have included life transitions (adjusting to new environments, changes in careers, college and graduate student experiences), trauma (sexual, intergenerational, racial), substance use, attachment/intimacy challenges in relationships, and working with queer populations. I completed my predoctoral internship at the University of Miami's Counseling Center and am continuing to specialize in working with trauma during my postdoctoral fellowship at TBCRP. Additionally, I am trained in EMDR (Levels 1 & 2).